Description
IMPORTANT NOTICE:
THE LIMITED EDITION OF 100 SIGNED AND NUMBERED COPIES HAS  SOLD OUT. BUT STREAMING AND DIGITAL DOWNLOADS OF THIS ALBUM, COMPLETE WITH ARTWORK AND LYRICS, ARE NOW AVAILABLE FROM BANDCAMP. GO TO MY BANDCAMP PAGE HERE.
'Dome of Discovery' Then
Encouraged by Fred Tomset, whose 'Oedipus Recs.' Label had, in 1991, just successfully released my first solo CD, 'Democrazy' (a collection of ancient demo tapes), I embarked on my first 'studio' album. I felt I needed to record a collection of my songs unaided, without other musicians, to discover whether I, a non-playing songwriter with no conventional musical skills, would be able to do it. A first generation, computer driven MIDI sequencer, an Emax sampler and a half-inch reel-to-reel tape recorder might well enable me to do this, but to make things more difficult for myself, I wanted to imitate the sounds of a very specific collection of musicians. I wanted my 'virtual ensemble' to include a rattling 'Cajun' drum kit, a twangy Duane Eddy guitar, a heavy-handed punky cello quartet, a full-throated choir, and a solo soprano. Samples of these sounds were simply not commercially available at the time, and I was forced to make my own; hiring musicians to play or sing hundreds of individual notes that I would record and later craft into the samples I needed. It took a very, very long time.
'Dome of Discovery' Now
I was pleased with the finished CD, but the overall sound always seemed a little flimsy and underpowered to me. In 1993, I had not been able to afford the final Mastering process which boosts and consolidates recorded sound; at the time, this was the preserve of expensive audio specialists. Many years later, the original mix producer, David Lord was finally able to carry out the process himself with new technology, and it is this remastered version with its new design and packaging, that you now hold. People have been very kind about this album, and I have been urged to make it available once more. The quarter-of-a-century anniversary of its completion seemed an appropriate time. THEN I really liked the album. NOW I really love it.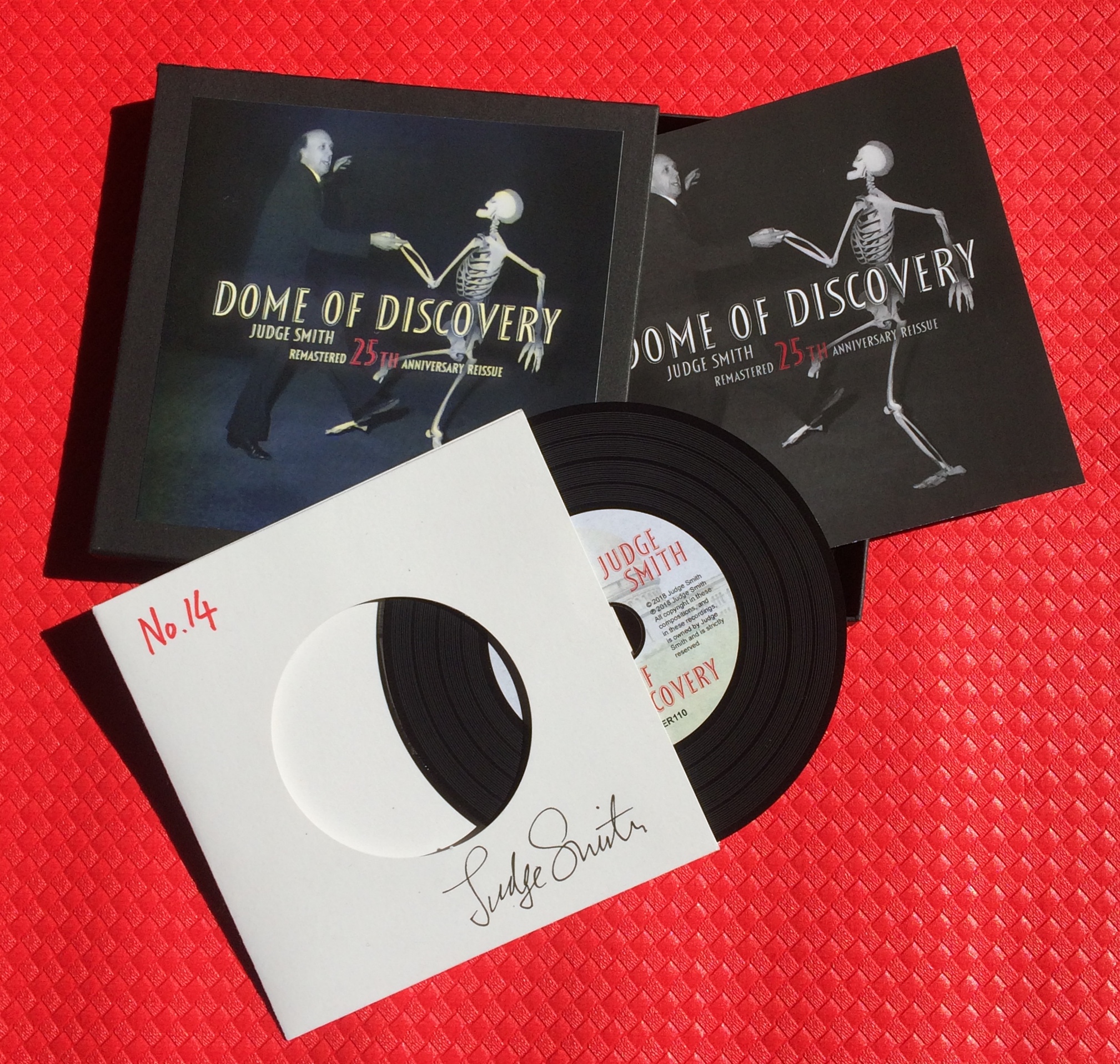 The new release, available from 30th June, comes in a substantial black card box containing a vinyl-style CD in LP-style inner sleeve and a completely redesigned 12-page booklet with full lyrics. This is a limited edition of 100 copies which are all hand-numbered and signed.
Track List
1.  Tell Me You Love Me………………… 3'48"
2.   Carpet Tiles……………………………. 4'59"
3.   The Voice Of The Night………….. 3'44"
4.  Don't Point That Thing At Me…. 3'52"
5.  What'll I Do Without You…………. 3'35"
6.  Giant Hand……………………………….. 5'27"
7.  I Never Loved You Anyhow………. 4'26"
8.  God Save The Tzar…………………… 5'40"
9.  Jimmy-Jimmy……………………………. 3'51"
10.  A Place Of Your Own………………. 4'38"
11.  The Judge Rides Again…………… 4'25"
12.  The Dying Of The Light…………… 6'36"
Total:…………………………………………… 55' 35"