Description
The Tribal Elders, a new band with familiar faces, present a very special two-song CD Single, and The Elders have chosen to Rock.
This single was David Jackson's first record post Van der Graaf Generator.
Samples
01. The light of the world
02. I don't know what I'm doing
  Elder
Judge Smith
  Elder
David Jackson
  Elder
John Ellis
  Elder Michael
Ward-Bergeman
Photo:
Chadri Chinalai
  Elder
Rikki Patten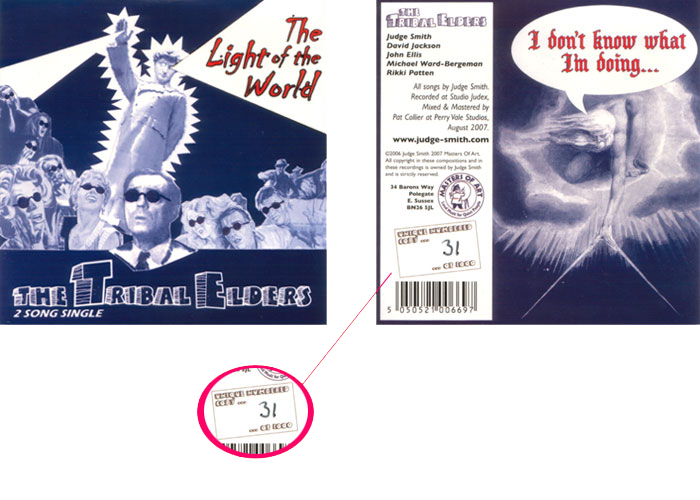 Each copy of the first 1000 has been hand numbered on both the disc and the card wallet in which it comes
Lyrics
How it happened
Read an ilustrated article by Judge about the Project.