Judge's third Songstory is a retelling of the ancient myth of Orpheus, the magical musician who travels to the Land of the Dead in search of the lost Eurydice. (But tonight he is playing the Wembley Arena…)
Orfeas features:
John 'Fury' Ellis
David Jackson
& Lene Lovich
and the following cast of performers:
Gigi Cavalli Cocchi
René van Commenée
Dorie Jackson
David Minnick
Ben Nation
Ricardo Odriozola
Marco Olivotto
'Black Path'
Bert Santilly
David Shaw-Parker
& Judge Smith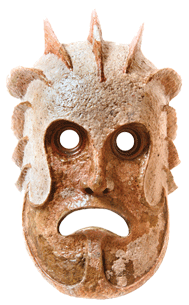 Orfeas is performed by seven separate ensembles, playing entirely different kinds of music,
including Rock Band, String Sextet, Mediterranean Guitar, Classic Trance and Death Metal.
The CD has 34 Tracks and a running time of 77'42"
Orfeas is a remarkable story told with remarkable music.
Orfeas is a movie for your ears.
Orfeas is really not like anything else.