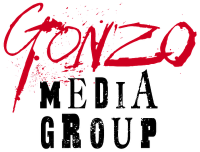 www.gonzo-multimedia.blogspot.co.uk
(29 April 2012)
JUDGE SMITH: The Climber
I have had this cd, still in its shrinkwrap, sitting on the coffee table in my sitting room for several weeks. Together with a book on Armenian butterflies, an account of early naturalists in southern China, a number of science fiction books, and tweo DVDs of talks by the Dalai Lama, it is part of the ever growing pile of things that I want to watch/listen to/read that threatens to engulf my living area.
I have had people staying or visiting solidly for weeks, and as I grow older I need to concentrate more on things that I review, especially things like this that I was aware were going to be major works of art that I wanted to give the attention that it deserves.
And I was right. This is a far more intense experience than Judge's third song story Orfeas. Don't get me wrong – I enjoyed Orfeas very much indeed, but The Climber is a totally different ball game.
For a start the instrumentation is far simpler – just a male voice choir and a string bass. Did I say simpler? The multi-levelled textures that the choir produces just from massed human vocal shords are extraordinary. Listening to some of these dense vocal orchestrations, you find yourself noty only not missing any further instrumentation, but actually being grateful that Judge did not succumb to the temptation to add any; it would have been overkill!
For the first time, listening to his music, I am reminded that he was once a member of Van der Graaf Generator. If you can imagine a choral version of Pawn Hearts telling the story of a climber who ends up questioning the nature of reality whilst facing death from cerebral anoxia at the top of a mountain, then you might come close to bits of what this record is about. Other bits are pure D'Oyly Carte, and yet more bits sound like some of Petw Townshend's more cerebral experiments.
Over the years I have heard several pieces of music which use descriptions of physical challenges like – say – mountaineering as a metephor for sexual activity, but here Judge Smith explores the sensual gratification of the aforementioned physical challenge and uses it to do exactly what it says on the tin, tell the story of a loner (who one suspects is somewhat of a misanthrope), and what happens when he disobeys his guide's advice and climbs a mountain solo in inapporopriate weather.
This is one of the most extraordinary things I have heard in years. I am very tempted to go and listen to it again right now. In fact, I think I will…
www.gonzo-multimedia.blogspot.co.uk/2012/04/judge-smith-climber.html
---

www.dyversemusic.com
(23 February 2010)
Judge Smith: The Climber / Curly's Airships – Dyverse music, Mike Butler
Judge Smith was a founder member of Van Der Graaf Generator (as Chris Smith he appears on the sleeve of 68-71, but nothing was recorded), which makes these albums (The Climber is new; Curly's Airships is a reissue from 2000), of interest to fans of the world's scariest prog-rock band. Smith here attempts a mix of narrative and music he calls the 'Songstory', which, despite his claims of innovation, is practically identical to 'the concept album' or 'rock opera'. He also seems drawn to Boy's Own Adventure stories. The Climber describes the fatal lure of the Italian Alps to a maverick mountaineer, and Curly's Airships tells the story of the doomed R101, the world's biggest airship, through the eyes of aviator Curly.
Like the best of VDGG, the music describes a bad trip on the way to revelation, respectively in the mountains and in the sky. But Smith approach from the view of a documentarian, rather than a screaming expressionist like Peter Hammill. Curly's Airships details early aviation and government bureaucracy with documentary accuracy, and its dramatis personae includes Arthur Brown as 'The Chairman' and Hammill as 'Lord Thomson', both stiff-necked representatives of the ruling class. Hugh Banton and David Jackson of VDGG provide musical back-up.
Dense, and spread over two CDs, Curly's Airships occasionally resembles a R4 Book of the Week delivered in recitative over elaborate jazz-rock arrangements. It's strong on exposition at the expense, but no worse than, say, Les Miserables or a Michael Tippett opera. The story demands close attention, and rewards with a compelling study of the psychotic tendency behind the British stiff upper lip.
The closest it comes to a showstopping tune is The Final Taboo (Theme 16), which gets a reprise at the finale. But oddly, the tune that ends up rattling through your head is Imperial Zeppelin, from Fool's Mate, Peter Hammill's solo debut in 1971. That song is credited to Hammill/Smith, the only co-write on the album, which indicates how long Judge Smith has been fixated on the idea of flying dirigibles.
As a piece for solo voice and choir, The Climber is not on the epic scale of Curly's Airships. The intimacy actually makes it more approachable. The tension between the hero, self-deluded and oblivious to danger, and the choir, doubling as voice of reason and implacable force of nature, is brilliantly handled, and as exciting as a good book. But, like a good book, how many times would you want to repeat the experience? Judge Smith, like his Climber, is a rather solitary figure: as quixotic (and English) as Robert Wyatt in his determination to extend the boundaries of rock music. Indeed, his complicated relationship to rock might be explained (or not) on the next 'Songstory', which recasts Orpheus as a Potters Bar-born rock'n'roller, with a great deal (on the evidence of the trailer at the end of The Climber) of weeping guitar freak-outs.
www.dyversemusic.com/2010/02/new-records.html
---

www.mimia.nl
(12 May 2010)
'Voices' – Review – Mark Uwland
Judge Smith's latest album is a "songstory", just like his album Curly's Airships was. And it's as good a story as I've ever heard tell in songs. A real thing of beauty.
The Climber's general atmosphere is different from that of Smith's previous songstory, Curly's Airships (2000). It's not about a zeppelin going down, but about a person who, because of a near-death experience, manages to rise above himself. And it's not as rich and complicated in sound as Curly's Airships was, but much more cohesive. The whole piece is performed by a male-voice choir, a double bass and a solo voice by Judge Smith.
Written in 2005 and performed and recorded in Norway in 2009, The Climber tells the story of a British mountaineer in the middle of the last century who tries to climb a Dolomite mountain in Italy on his own. He (sung by Judge Smith) is a loner and doesn't care very much for company. The villagers (the choir) see tourists like him come and go year after year, and they know all about the dangers of climbing the mountains. They try to warn him, but, enthralled by the magic of the mountain, the mountaineer underestimates the risks. Just before he freezes to death on the mountain, he is rescued by the staff of his hotel.
While writing this review, I'm listening to The Climber. First at a quite low volume, but that proves to be hardly possible. Every two minutes I turn the volume up more, until I find myself enveloped by the voices of the mountain choir. The harmonies are spine-chilling. I feel an almost constant urge to whistle or sing along with my own melodic lines. That must be the greatest form of art: that which brings the listener to be a little bit of an artist him/herself.
As beautiful as the solo voice of the mountaineer is, I found myself more enthralled by the characters of the choir/villagers. They are filled with a sense of duty. The mountaineer is just a monomaniac, a slave of his hedonistic urges, although he himself likes to think of himself as an ascetic. All he really feels is an almost erotic fascination for the mountain, all he wants to do is climb. The voices of the choir are very warm and full of character, and because there are no more than twelve voices, every time you listen it gets easier to tell all voices apart. They are endearing when they sing like they are drunk, and impressively professional when they sing the voice of the wind. The choir arrangements by Michael Brand and Ricardo Odriozola are full of simply brilliant inventions.
At the heart of it all, Judge Smith tells us a tale about what it is like to be human. About the obligations that involve being human and about the consequences of turning away from humanity. And although it is set in the cold Alpine mountains, the piece is about warmth and comfort. It doesn't really matter if you like thrash metal or classical music or punk or choir music: if you miss this one, you're missing out on something very important. I've now realised: the universe is made of voices.
www.mimia.nl/music/theclimber.htm
---
Peter Steward's Web Site
Reviews
Judge Smith, British Rock Artist: The Climber 2010
Sometimes categorising an album is wrong, sometimes it is impossible and that's certainly the case with Judge Smith's The Climber. So let's get the basics sorted. Smith was a founder member of Van Der Greaf Generator (something that immediately goes in his favour). So where does a former prog rocker go when he heads off in a new direction? In Judge's case up a mountain.
The Climber is described as a songstory and that seems to be an apt description for a gem of an album. Don't expect it to hit home immediately, however. It takes a considerable amount of concentration and the tracks cannot be taken in isolation – you just have to sit and listen to the whole thing.
Basically it's the story of a British mountaineer who finds solitude in the Alps. As the story unfolds our hero in his arrogance begins his ascent of a peak viewed by locals to be highly dangerous. Gradually the climber comes to find himself through the intervention of others. The loner realises that he genuinely is alone and in many ways it becomes a frightening experience.
The essence of the piece for me is a celebration of life and freedom. As to the music itself. Well its sparse but hugely memorable. Judge sings and is accompanied by a male voice choir and that all adds to the sparseness of the feel. There are some memorable lines and melodies as well and it's one of those pieces that enters your head – somewhere between prog, rock and classical. In lesser hands the amalgam would not have worked but in the hands of this composer it is little short of a triumph and one I will return to time after time. And that's exactly what you need to give it – time.
http://www.stewardfami1yweb.co.uk/judge.htm 15/09/2010
---
VooDoo RocknRoll
Classic Rock's New Releases Round-Up
Words: Malcolm Dome
Judge Smith was in a very early version of Van Der Graaf Generator, but has since ploughed his own prog furrow. Curly's Airships (Cadiz) is a reissue of the double CD concept album from 2000, with a storyline about the early pioneers of the airships in the 1920s. Featuring guests like Peter Hammill, Arthur Brown and Hugh Banton, it's an eccentric yet fascinating journey, with some wonderfully sweeping moments. It's a broad canvas of history and music. Smith also just put out The Climber (Cadiz), a songstory about an English mountaineer tackling the Italian alps — typically whimsical with a strangely dark and obsessive underbelly.
15/ 09/12/2010